Want to know the reason why do male soccer players wear sports bras? Before going to the reason, you might have observed players wearing sports bras at the top of their jerseys during training.
Or after a game when they jersey off, you have seen players wearing sports bras. Right!
Well, Soccer players hold a GPS tracking device that looks like a sports bra.
Now you want to know, why do football players wear GPs bras? Why? Look, down for the reasons.
You may also watch this video:
Why do soccer/ Football players Wear Bras? (3 secrets)
Footballers Wearing Sports Bras with a GPS tracking device that basically tracks their essential data, body movement, heart calculation, research best, performance, and body movement.
These GPS devices track players' acceleration, deceleration, total distance covered, heart rate, and essential stats about the player's performance.
Let's see the secrets!
Measuring A Players Energy
So, GPS sports bras are used to measure a player's energy during rehab. Often GPS tracks players' limitations and how much they exert energy on the rehab process.
If a player runs 1 mile on the pitch, the vest GPS tracks the energy erected and the mileage.

Especially, GPS tracker dealing with the lower body erection and the minimum output that soccer players need to cover up and that's what therapists and trainers look for.
That is why a GPS tracker is used to track the energy level of the player.
The purpose of tracking the player's performance is because gain an edge for a great performance.
Though, soccer players wear sports bread to track their strategy and how they plan to win. And how many miles they cover heart rate, and lower body output.
You might see, most players carry their GPS with their watch during playing. Because they don't prefer to wear sports bras on a vest.
So, that's how male soccer players wear sports bras due to the tracking of their strategy. Agree!

The secret behind wearing a GPS sports bra is due to the better health and fitness experience. While seeing how many calories burned, heartbeat rate, and basic informing could maintain the players' diet and fitness plan.
Basically, these GPS trackers allow soccer players fatigue, injury, or fitness level, which help them improve their fitness and workout.
So, these are the 3 reasons for wreaking sports bras while playing soccer.
When do soccer players use sports bras?
You might observe soccer players use sports bras during the soccer game or in the training section.
Lately, if you've watched soccer training sections of the club, you might know players wearing PS trackers on their vests.

Here, research shows how to track and calculate individualized speed and intensity with a default value (19.8 km · h−1) and VT2speed.
Sometimes players do wear sports bras on their jerseys off when they score.
Is It Comfortable Wearing These Sports Bra Monitors?
The answer is yes, it's comfortable wearing these sports bras monitors because both men and women soccer steams have embraced these sports bras for years.
And the new technology brands introduce which is slightest and feels comfortable, most often players love to wear sports bras it's a thin shirt which only covers the chest. Sounds exciting!
In certain conditions, athlete's nipple chipping and don't prefer to wear sports bras under their jerseys.
How Sports Bras In Soccer Began
Well, it was the year 1999 when the first sports bras were introduced in history. Back in the day, the US women's national soccer team, Brandi Chastain, a star woman, scored the world cup goal to take off the trophy.
At that celebration, she takes off her jersey and exposed sports bras. It was her celebrations exposure, which brought a change in sports bras.
And that's how sports bras came into the market, and the brand revealed new technologies on every player's tracker that individualized with sports soccer games.
What is the 'bra' device that footballers wear?
It's the vest shirt most pliers wear because it's the piece of equipment GPS used to calculate plyer's performance.

It's the tracking tool that specializes in tracking the footballer's performance, heartbeat, and body movement.
Though, you might want to know What Does The GPS Device Do Inside Of The Sports Bra?
However, the GPS track consists of a software dashboard that asses on the laptop or a smartwatch. That's how the trainer checks the performance of the players and sets them based on high performance.
Despite this, GPS tracks are allowed to wear in any soccer game.
Why do football clubs use GPS tracking data?
The exciting news is that football clubs use GPS tracking data to see the players' performance and minimize the strain level and injury under the circumstances.
The GPS tracking used coaches, trainers, and sports scientists to actualize the effect of training on each player. It helps them to alter training needs based on players' presentations.
Though, it also allows the coaches to analyze what the team needs to work on. And how to cope with their weaknesses.
Are sports bras the only method used to track the players' performances during a game?
Well, it's not the only choice to track the player's performance during a game. However, there are several other ways to collect performance data.
Look, most players don't prefer to wear tracking devices, so they adjust them into their shoes or somewhere that makes them comfortable during play.
In fact, there is a professional soccer tracking system which is real-time optical tracking, that prefers images tracking system algorithm and several other algorithms to track the performance during the game.
So, you will be glad to know some systems can be applied.

What type of data do the sports bra devices collect?
Here is a few given performance checkers of the player's body:
Take a look!
During the training, the player's heat map

Sprints counts

Total distance covered

Acceleration and deceleration

Heart rate (If the bra is embedded with the required heart tracking system)

Lower body movement

Other stats
Why do players need to track their performances? 3 hidden reasons?
Well, there are 3 reasons why do players need to track their performance. Sounds exciting.
1. Reduce the player's injury risks.
Players need to track their performance to reduce the player's injury risks. Let's say if a player is injured and unable to play. So, how would trainers know that player is unfit for the game.
Due to the fact tracking system is adjusted to know where players feel pain and how much distance they covered.
2. Compare the player's status with the expected stats of the position they play at.
The other reason for tracking the player's performance is to see how much their player is expected to play.

The coaches or trainers sometimes expect the players to perform better. For that tracking system is applied to the players.
3. Help soccer coaches use better strategies and plans.
The other solid reason for tracking players' performance is because it helps the coaches and trainers to make better decisions regarding team formation.
The training plotting. How much time should each player invest?
So, these are the reasons that make the players track their performance.
Where Can I Purchase A Footballer GPS Sports Bra?
Well, there are many brands out there who are selling football GPS sports bras. If you need high technological bras, there are brands out there.
Just place an order on the best sports bra for soccer players.
Should you use a sports bra yourself if you are a soccer player?
Well, yes, no doubt you can wear sports bras yourself if you are a soccer player. Most players use sports bras to track their performance.
So, if you want to check your skills and want to improve them, it would be great for you to wear sports bras.

The Future of Sports Tracking Technology
It would be interesting to know how long sports bras last as new technologies revolve around the way.
You will be glad to know there are high-tech male sports bras for sale available, particularly men's sports bras for running.
The chances are it can be replaced anytime. There are additional ways to that might come in the future.
Related questions
What do soccer players wear under their uniform/jersey?
Basically, which usually used to tell your performance and other stats.
Why do Leeds players wear bras?
Of course, to measure the performance, look whether it would be national soccer player, minor, college, or even high soccer players. Do you also want to know what do soccer players wear around their chests?
The answer would be the same! they all must wear GPS bras for improvement of their game.
Do men's soccer players wear bras?
Yes, men's soccer players wear bras which help them to improve their skills.

Why do male professional soccer players wear sports bras?
You might want to know why do male pro soccer players wear sports bras? Whether it would be professional soccer players, they wear sports bras because they want to grow their limitations and come up with best practices.
Conclusion
For now, you got the idea why do make soccer players wear sports bras? It's insane to know how these technologies help in the building player's performance.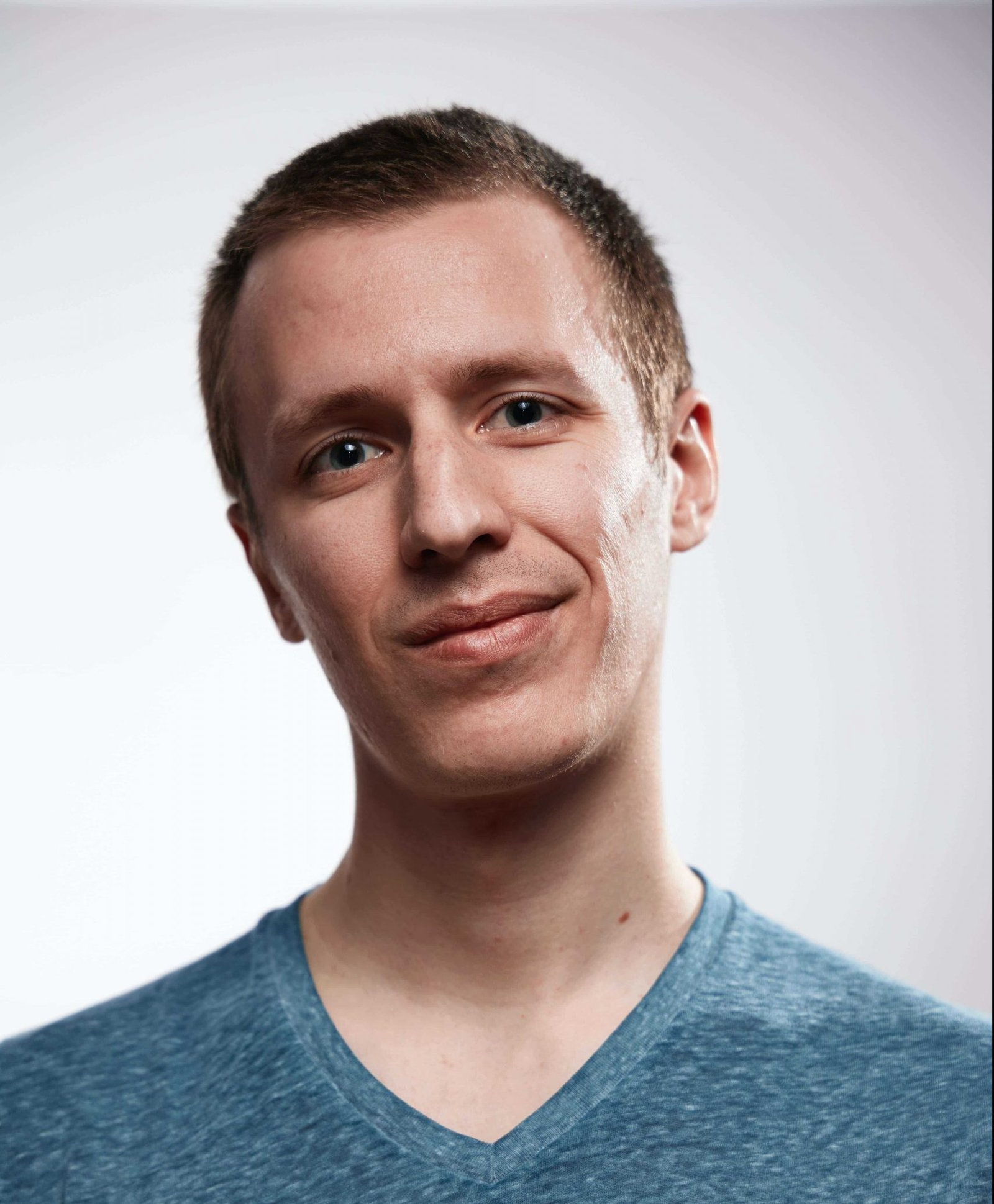 James Anderson loves sports and writes about them. He is a sports ethicist who has studied ethical issues in sport for over 20 years. James is also an avid runner, cyclist, and skier.
Words from the Author:
''I have been writing about sports for over 20 years, and I am a sports ethicist by trade. My work has always focused on the ethical dimensions of sport, and I have studied it in depth both academically and practically. In addition to being an avid runner, cyclist, and skier myself, I love all types of athletics from baseball to gymnastics.''